Lord John Russell MP; 1st Earl Russell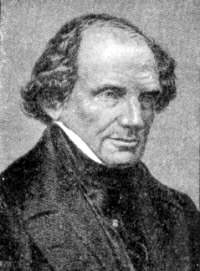 Prime Minister 1846-52 and 1865-66
Born 1792 - Died 1878
Biographies
The leading Liberal politician from the mid-1830s to the mid-1850s, Russell was twice Prime Minister; he was associated particularly with the issues of parliamentary, educational and Irish reform. He was a Foxite Whig who updated Fox's attitudes to make them more relevant to the second quarter of the nineteenth century, and added to them a […]
Related History
The collapse of Sir Robert Peel's Conservative government, following the 1846 repeal of the Corn Laws, began a complex re-arrangement of British political parties; one that took more than a decade to complete. Paradoxically, by rejecting Peel, the remaining Tories held the advantage of unity in their desire to protect agricultural interests and the established Anglican Church while their foes were divided. Could the more liberal MPs, a majority in the House of Commons, form a cohesive party?
Related Journal Articles
Review of Paul Scherer, Lord John Russell (Associated University Press, 1999).
A look at the lives in retirement of Russell, Gladstone, Rosebery, Asquith and Lloyd George.
1829 – 1852: despite the Whig leader Lord John Russell's efforts to work for justice to Ireland, his policies ended mainly in failure.
Posted on by Liberal History and last modified on by Chris Millington / Permalink to «John Russell»