William Beveridge 1st Baron Beveridge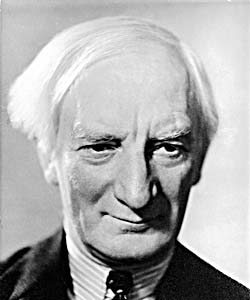 Liberal MP for Berwick-upon-Tweed 1944-1945
Born 5th March 1879 - Died 16th March 1963
Biographies
William Henry Beveridge was born in Rangpur, an Indian station in Bengal, on 5 March 1879. He was the second child and first son of Henry Beveridge, a district sessions judge in the Indian Civil Service, by his second wife, Annette Susannah Ackroyd, who had travelled to India, originally in response to a call to […]
Related History
The National Sound Archive at the British Library holds various recordings of key Liberal figures.
Related Journal Articles
The political heroes of Tim Farron and Norman Lamb
Report of the History Group conference fringe meeting, 5 October 2014, with Alan Beith, John Pugh, Liz Barker and Mark Pack; chair: Malcolm Bruce.
The social liberalism of Keynes and Beveridge, 1922-1945.
Memories of William Beveridge, social scientist and Liberal, whose ideas shaped British postwar politics.
An encounter with Lord Beveridge.
Groups
Posted on by Liberal History and last modified on by Chris Millington / Type is Members of Parliament (Commons) · Members of Parliament (Lords) / Permalink to «William Beveridge»